Pneumatic Grippers - OPH3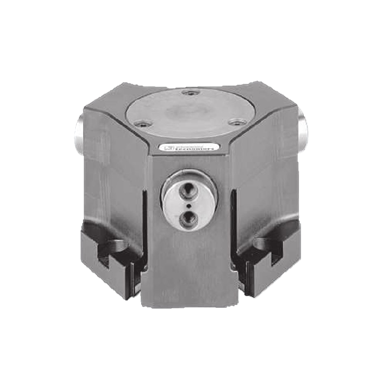 Sealed three-finger centric gripper for handling of rough/dirty workpieces
-Robust lightweight housing made of hard-coated aluminum alloy.
-IP67 protection provided by lip seals at round jaws offer prmanent, secure protection
-Compact dimensions for minimal impact in space sensitive applications.
-Mounting from two sides in three screw directions for versatile and flexible integration.
-Integrated permanent magnets for direct monitoring of piston movement.
-Slots for mounting and positioning of magnetic-field sensors
-Air supply via hose-free direct connections or fitting screw connections.
-Available in 4 models (OPH 83-3, 98-3, 118-3, 148-3)
-Maximum stroke per jaw of 12mm
-Maximum total closing force @ 6 bar: 1010N (227.0 lbf)